Specialized Coatings


We've Got You Coated
Orange County's premier coating expert. A total solution coating applicator, offering a complete line of powder and liquid coating options for metal, wood and plastic products, for any size production runs.
Quality Solutions
Around the World
Crest is unmatched in experience and quality, enabling us to meet your high volume, custom, quick-turnaround and prototype needs, all in our state-of-the-art facilities. We provide a comprehensive array of industrial powder coating services, including Halar and PTFE coatings, designed to meet diverse application needs. Our PFA powder coating service offers thermal resilience and non-stick properties that are unmatched. We cater to projects both big and small, with precision application methods for our Teflon coating spray. Continue to explore our site to find out how we can help enhance the longevity and efficiency of your operations with our coating services.
Located in Orange County, but our vast expertise is recognized nationwide!
At Crest Coating, we know the key to a good finish is the surface preparation. Abrasive blasting is the best way to remove rust and oxidation, and at the same time provide a good surface on which coating can adhere.
Crest Coating is one of two firms licensed to apply BCS Coatings in the U.S. For years commercial bakeries have had to rely on pan coatings that do not provide the release or longevity needed for optimal productivity.
Chemours' Licensed Industrial Applicator (LIA) program ensures optimal performance of Teflon coatings by requiring expert application procedures and includes approximately 20 coaters nationally. Crest has been an LIA for 40+ years.
We'll provide the best solution for your fastener coating needs, whether its corrosion resistance, controlled torque, low friction or high temperature resistance. Choosing the right coating will make your fastener both easy to use and long lasting.
HALAR® is known for its high impact strength, resistance to corrosion and chemicals, its cryogenic properties and high electrical resistivity. A HALAR coating is an excellent choice for bearings, cams, wires, vessels and process equipment.
Crest Coating has been applying high temperature ceramic coatings for over 40 years.  Our experience and state of the art equipment will ensure that your coating turns out the highest quality.
When a protective coating is your first objective, make Nylon your first choice. A Nylon powder coating combines thermal stability, physical durability, chemical resistance and mechanical integrity into a material that stands up to almost anything.
PFA powder coating offers the high temp properties and performance of PTFE® (Teflon™) in a thermoplastic. This unique balance of properties combined with the capability of uniformly coating complex shapes with thin or thick films offers the ultimate in fluorocarbon coatings.
Crest Coating knows it takes the proper equipment to produce quality powder coating. If the necessary equipment is not available, we design it ourselves.
At Crest Coating, we are a CARC Approved Applicator and have experience in the US Military Powder Coating market.
Today there is a large array of powder coatings, from high-temperature powder coating to antimicrobial powder coating. We bring our long history of experience and expertise to help you find the option that will best meet your specific needs.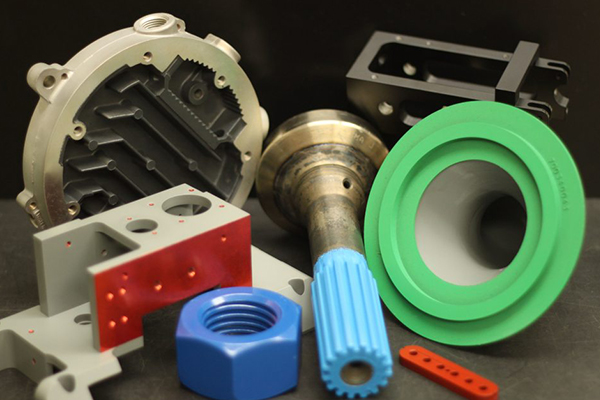 PPG (formerly Whitford) saw the importance of a properly engineered and applied coating system. A "Quality Approved Coater" program was established to provide industry competent sources to apply their products. Crest Coating is a charter member in this distinguished network of experts in Xylan coating services.
Across Industries


Crest is an Approved Coating Source Crest Coating For Your Medical Devices
"We have been using Crest coating to coat multiple devices from catheters, coils, stents, and guide wires. Their coating material/technique is very high quality and we have had great results in bench testing as well as field testing."
@Youthsoccer38
Result Were Great
"I have used Crest Coating for powder coating and Teflon coating. Results were great and prices were very reasonable."
@RDEng
Powder Coating
"We use Crest Coatings powder coating at work they work great"
@Brit
Custom Coating
"They provide all types of coating from Xylan®, Teflon® to powder coating. The quality of their work is high and price is very reasonable"
@YJeezy
Custom PTFE Coating
"Great place to get custom PTFE coating done on your parts. Great pricing and quality of coating"
@Chyeh
Custom Coating
"Great place to get custom PTFE coating done on your parts. Great pricing and quality of coating"
@A Tech from Medical Device
Teflon Coating
"Excellent quality and durable teflon coatings. turn around has always been fast and excellent pricing."
@KRaurog
Excellent Coating Service
"High quality coatings for your needs. Great fast and friendly service"
@JR