PPG Xylan® coatings (formerly Whitford Xylan®) have a broad range of properties which make them ideal for a variety of applications, especially on machined components and fasteners. PPG Xylan® differs from traditional fluoropolymer coatings in one very important aspect they are composite materials. Lubricants with the lowest-known coefficient of friction are combined with the newest high temperature resistant organic polymers to create Xylan® coatings.
PPG recognizes the importance of a properly engineered and applied coating system. A "Quality Approved Coater" program was established to provide industry competent sources to apply their products. Crest Coating is a charter member in this distinguished network of experts in Xylan coating services.
Call us today at 1-888-709-2760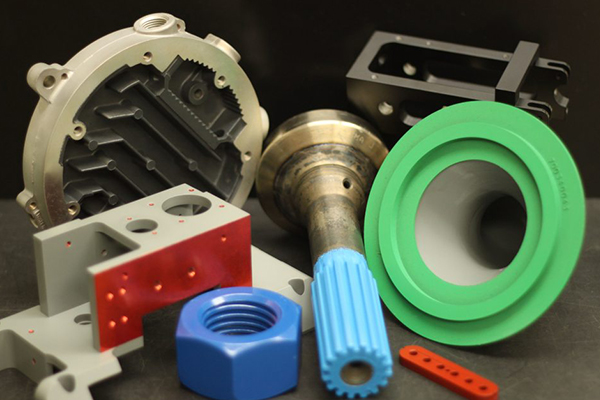 Outstanding Properties of PPG Xylan®
Low coefficient of friction – as low as 0.02
Excellent wear resistance – even under extreme pressures
Corrosion and weather protection against sunlight, saltwater, and harsh chemicals
Xylan coating offers a wide operating temperature range – -420F to +550F
Wide array of colors to help color code your products
Xylan coating has excellent adhesion to a variety of substrates including most metals, plastics, ceramics and wood
Pliability allowing Xylan® to bend freely and repeatedly without breaking
Flexible curing schedule from ambient to 750F
Aluminum
Brass
Carbon Steel
Fiberglass
Glass
Magnesium
Plastics
Rubber
Stainless Steel
Steel Alloys
Wood
Use Temperature Range
-420ºF to 550ºF (-250ºC to 285ºC)
The Pre-Treatment Process – Optimum adhesion is obtained by roughening the surface before applying the coating. Except where specifically mentioned, most Xylan® industrial coatings require a sandblast and primer coat.
Types of PPG Xylan® Coatings
Premium dry-film lubricant, with widely varying properties; hard, heat stable, excellent broadband corrosion barrier; flexible cure schedule; can be formulated to have good release; electrical conductivity; fair UV stability. Applied by spraying. Typical applications include; sliding mechanisms, bearings, large fasteners, power screws, valves, machine parts, pistons.
Excellent chemical resistance, particularly to bases. Good UV stability. Applied by spraying. Typical applications include; large fasteners, automotive components.
Xylan 1500 coatings are decorative enamels with low-friction properties and stain resistance which can operate at elevated temperatures. Unlike many fluoropolymer finishes, coatings in this series may be produced in virtually any color.
Similar characteristics as the 1000 Series but utilizes materials approved by the FDA for food use. Typical applications include; warming plates, faucet valves, heating elements, ice makers, pans, toasters.
Excellent chemical and temperature resistance as well as low friction properties. Applied by spraying. Typical applications include: plastic and urethane molds, bakery products, chemical storage tanks.
Whitford Quality Approved Coater Worldwide
Qualified by Whitford Worldwide
Have a question about our coating services, or anything else?
Our team is ready to answer your questions!