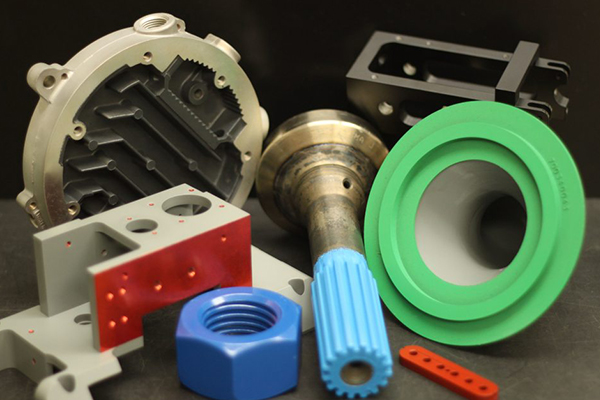 Everything You Need to Know About Whitford Xylan Coating
Xylan is a registered brand name for a type of fluoropolymer coating. Developed, trademarked, and marketed by the Whitford Worldwide Company (which PPG acquired in 2019), Whitford Xylan Coating has developed a longstanding reputation as the benchmark standard in industrial coatings.
But, precisely what is xylan coating, and why should you coat your products in Xylan? Here's everything you need to know.
What is Xylan Coating?
Xylan coating is an extreme performance coating, explicitly designed to enhance performance and extend the service life of various industrial and consumer products. There are several advantages of using Xylan coatings, thanks to a long list of desirable properties. The primary benefits of Xylan coating derive from it being:
Non-stick, with a minimal friction coefficient (as low as 0.02).
High heat resistant, with operating temperatures ranging between -420F to +550F.
Resistant to corrosion and harsh chemicals in a variety of environments.
Weather resistant to rainwater, saltwater, and powerful UV sunlight.
Wear resistant, even under extreme pressure.
Adhesive to various substrates including metals, plastics, ceramics, glass, and wood.
Highly pliable, meaning Xylan coatings can bend freely and repeatedly without breaking.
What is Xylan Coating Made From?
Xylan coating is made by combining various wear-resistant fluoropolymer composites and reinforcing them with binder resins and other agents. Examples of base fluoropolymer composites that comprise the fundamental properties of Xylan coating include:
The use of composite materials sets Whitford Xylan Coating apart from its competitors. By selecting lubricants with the lowest-known coefficient and combining them with high temperature-resistant organic polymers, Xylan coatings prove incredibly durable while simultaneously boosting functionality, extending longevity, and improving the surface quality of components in demanding operational and environmental conditions.
Applications of Whitford Xylan Coating
The many benefits of Xylan coating mean it can be utilized to strengthen a broad range of industrial and commercial parts and products. For example, the Xylan coating process can be applied to suit:
Cooking and bakeware
Food processing equipment
Aircraft and automobile components
Medical instruments
Chemical storage vessels
Conveyor systems
Tools and molds
Fasteners like nails, screws, nuts, bolts, hooks, and pins.
Types of Whitford Xylan Coating
There are several variations of Xylan. The one that's right for you will depend on your industry, the products and components you work with, and the environments in which they are designed to operate. When you partner with Crest Coating to coordinate your Xylan coating services, our expert team will advise you on the best solutions for your needs. Here are some examples to give you a general idea:
Xylan 1000 Series – Best suited to sliding mechanisms, bearings, large fasteners, power screws, valves, machine parts, and pistons.
Xylan 1400 Series – Typical applications include large fasteners and automotive components.
Xylan 1500 Series – Protective and decorative enamels available in virtually any color.
Xylan 8000 Series – Utilizing materials approved by the FDA for use in the food and beverage industries.
Xylan PFA Plus – Most commonly used for plastic and urethane molds, bakery products, and chemical storage tanks.
Xylan vs. Teflon Coating
Comparing Xylan vs. Teflon is like comparing Pepsi and Coca-Cola, or Pizza Hut and Domino's. They are similar in that they both offer coatings comprising polytetrafluoroethylenes (PTFE). However, each is trademarked to a different company. As we highlighted earlier, Xylan coating processes were originally developed by Whitford, whereas Teflon is a brand name produced by DuPont.
Is Xylan Coating Toxic?
We're aware that the safety of Xylan coating is sometimes called into question. So, is Whitford Xylan coating safe? The short answer is yes, provided you take good care of your Xylan coated products. Xylan coatings are stable, non-reactive, and nontoxic at temperatures below 550F. As long as you remain under that threshold, follow the manufacturer's guidelines, and ensure your Whitford Xylan coating is applied by a qualified professional, you should have no cause for concern.
Our Xylan Coating Services
Whitford established the "Quality Approved Coater" program in recognition of the need to provide customers with properly engineered and applied Xylan coating systems. Crest Coating is proud to be a charter member of this distinguished network of experts. So, when you invest in our Xylan coating services, you can always be assured of workmanship to the highest quality and standards.
Have questions? Call us today at (714) 635-7090 or fill out our contact form to learn more. Our team will happily work with you to ensure you get the best quality service and the right Xylan coating solutions to meet your needs.